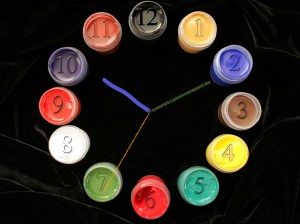 It's Halloween! And after tomorrow we are off to the races with the end of the year looming in front of us. This is where the pressure to do everything, see everyone, cook something special and get all the right gifts becomes overwhelming. Not to mention taking care of yourself, your business and your family.
Here are some helpful hints to keep the holiday demons at bay, relieve the stress to be perfect and give you some breathing space.
Make a plan.
Write down your list of recipes you need to prepare or are expected to bake, make, or donate. Schedule food shopping and cooking time into your planner, phone or computer calendar. Do you have enough time during the day/week to pull it off without being up until midnight? If not, give yourself a break and buy it from the store. Is someone pressuring you to be perfect? You might be taking them way too seriously, even if that someone is you.
Do you really think Martha Stewart makes any of the food we see in her magazines? No, she has an amazing team to do everything. For most of us, our team is just our sheer will power to get it done.
Giving the right gift. 
Some people are easy to please, while others stump us.
Hopefully you already know to purchase everything online. For the people who are easy, PURCHASE IT NOW! Right Now! As in the first week of November. Don't wait. Knock it out; you will be glad you did.
This will give you nearly two months to spend time on those who are a little more difficult to shop for. Some of us enjoy window-shopping and like to touch things before we purchase them. If you are not an online shopper:
Make your list of people you need to buy gifts for.
Jot down anything that comes to mind about what you want to get them.
Write down the names of the stores you want to visit and schedule your shopping time in.
Don't leave your shopping to just one weekend. Spread it out every week and start early as most items fly off the shelves.
Map out a route with each store location and travel time in between. Don't forget to consider in traffic and parking.
Wow, that online shopping is looking more appealing every minute!
The more you plan, the less likely you are to stress about what needs to get done. If you know that every week you scheduled in time to "look" for gifts, it will take a bit of the pressure off.
This time of year goes by so fast and is filled with so many obligations; we can't always enjoy ourselves and acknowledge the true gift of sharing, giving and gratitude.
When else can strangers come to your home, disguised, and ask for candy and you'll actually give it to them. The season of giving has started. Don't miss it. Give yourself the gift of relief. Make a plan.